Meet Dr. Joseph J. Rousso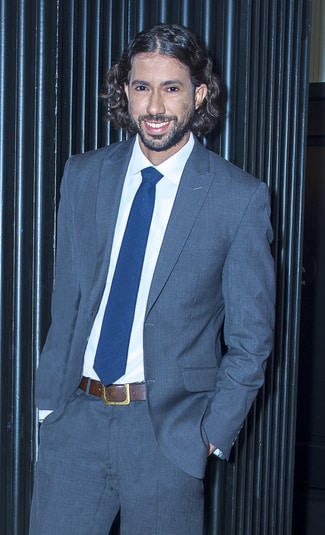 Dr. Joseph J Rousso is a double board certified and internationally-renowned expert in the field of facial plastic surgery, whose private practice is based in the Gramercy neighborhood of Manhattan.
After completing his undergraduate studies at the University of Florida, he was accepted to attend medical school at the Florida State University (ranked one of the 3 most difficult medical schools in the country to gain acceptance into) where he received his Medical Doctor (MD) degree. Following his medical studies, Dr. Rousso went on to complete a General Surgery Internship at the Beth Israel Medical Center, followed by a residency in Otolaryngology- Head & Neck Surgery at the prestigious and most historic specialty hospital in the country, The New York Eye & Ear Infirmary. After completing his residency training, Dr. Rousso then went on to complete an American Academy of Facial Plastic & Reconstructive Surgery Fellowship under the guidance and mentorship of world-famous plastic surgeon, Dr. Andrew Jacono. In this fellowship he received advanced training in the most aesthetic form of deep-plane facelift, rhinoplasty, blepharoplasty, otoplasty and the full gamut of facial cosmetic and reconstructive surgical care.
Dr. Rousso began his illustrious career by returning to the New York Eye & Ear Infirmary as an attending surgeon and served as the director of cleft lip , microtia and ear anomalies services. Within just a few short years he was promoted to associate professor at the Mount Sinai Icahn School of Medicine and became the Chief of the Division of Facial Plastic & Reconstructive Surgery at the New York Eye & Ear Infirmary of Mount Sinai. Dr. Rousso performed some of the most complex reconstructive cases in addition to maintaining a full service facial cosmetic surgery practice at the same time. He authored several innovative journal publications and book chapters, and was invited to give lectures all over the world. After having served in his role as chief of the division of facial plastic surgery and having trained hundreds of medical students, residents and fellows Dr. Rousso devoted himself to work full time in his exclusive private practice, Manhattan Facial Plastic Surgery.
Dr. Rousso mantains a very active role in the Facial Plastic Surgery Academy, where he lectures routinely at conferences and is involved in fellowship education. Furthermore, his expertise is relied on by the American Board of Facial Plastic & Reconstructive Surgery to help develop the board examinations and to be an examiner for those hoping to gain their board certification. Dr. Rousso is currently serving in his second year as the President of the New York Facial Plastic Surgery Society. Dr. Rousso performs 2-3 surgical mission trips per year for children suffering from cleft lip and palate as well as microtia and other facial disfigurements, and is on the board of directors of Healing the Children, NE.

Dr. Rousso routinely and most commonly performs rhinoplasty, deep-plane facelifts, mini facelifts, otoplasty and ear pinnings as well as ear reductions, lip augmentation, lip reduction and brow lifting and injectable procedures. Dr. Rousso is passionate about giving his patients Natural and Elegant results.