Meet Dr. Joseph J. Rousso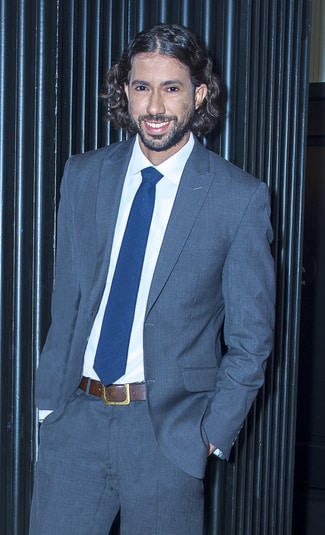 Dr. Joseph J Rousso is one of a very select class of Double Board Certified Facial Plastic & Reconstructive Surgeons in New York City. He is known as one of Manhattan's Premier Rhinoplasty and Facial Aesthetic & Reconstructive Surgeons, with a reputation amongst his colleagues as an expert within the field. Dr. Rousso serves as the Chief of the Division of Facial Plastic & Reconstructive Surgery at the New York Eye & Ear Infirmary of Mount Sinai, and as a Clinical Associate Professor at the Icahn School of Medicine at Mount Sinai.
In 2017 Dr. Rousso was selected as a "SuperDoctor" in Plastic Surgery and Head & Neck Surgery. This is the fourth year in a row that  Dr. Rousso has been selected as a New York Super Doctor and Rising Star in Plastic Surgery. He was also selected to be on the Executive Board of the Healing The Children, Northeast chapter, an organization through which he has performed several philanthropic international mission trips.
Dr. Rousso provides a comprehensive approach to patient care with an emphasis on aesthetic form and enhanced function. Each patient is unique and Dr. Rousso applies the art and science of plastic surgery to individually tailor to each patient based on their individual qualities and goals.
Education & Training
Dr. Rousso completed a surgical internship at the Beth Israel Medical Center, followed by a highly coveted residency at the prestigious New York Eye & Ear Infirmary in Otolaryngology- Head & Neck Surgery. He was then one of a handful of surgeons selected to be a fellow of the American Academy of Facial Plastic & Reconstructive Surgery (AAFPRS) program. Dr. Rousso received further facial plastic surgery training through the Albert Einstein College of Medicine and the New York Center for Facial Plastic & Laser Surgery
Dr. Rousso sees patients in his offices in Manhattan for all aspects of facial plastic & reconstructive surgery. His primary specialties include rhinoplasty, cosmetic surgery of the aging face, minimally invasive facelift procedures, Mohs/Cancer reconstruction of the face, head & neck, cleft lip & palate repair, traumatic injury & plastic closures, corrective speech surgery otoplasty (ear pinning) & reconstruction of congenital ear deformities, functional and cosmetic rhinoplasty and all aspects of minimally invasive facial rejuvenation including injectables.

Dr. Joseph J Rousso MD FACS is double board certified by the American Board of Facial Plastic and Reconstructive Surgery and the American Board of Otolaryngology- Head & Neck Surgery. He practices in Manhattan, New York City treating patients from Manhattan, Queens, Brooklyn, Staten Island, Bronx, Brooklyn, Westchester, New Jersey, Hudson Valley, as well as patients from all over the US and from around the world.