Juvederm (Volbella and Vollure XC)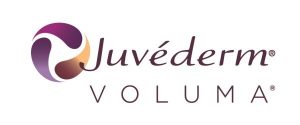 When it comes to dermal fillers, Juvederm is one of the most effective options for creating natural, lasting results. Each formula is designed for specific uses, targeting lines, wrinkles and changes in the skin due to aging. Two of the most popular formulas are Volbella and Vollure XC, which we offer at the facial plastic surgery clinic of Dr. Rousso in Manhattan.
Juvederm differentiates its product from other hyaluronic acid (HA) dermal fillers with a few advantages. The process used to create Juvederm fillers, HYLACROSS, results in a smoother consistency that helps sustain longer and more natural results. Juvederm treatments can last for a year or longer, reducing the frequency needed for office visits to maintain results. Plus, the formulas contain lidocaine which improves comfort for the patient during injections.
Professional Juvederm Formulas for Aging
The mouth and nasolabial folds around the nose are two areas commonly impacted by aging. The lips can lose fullness, and vertical lines can appear around the mouth. Lines can appear around the nose and mouth, projecting an older appearance. Two Juvederm products are ideal for treating these areas:
Volbella.

For enhancing the lips and the lines that appear around the mouth, Volbella is an excellent choice. It can add volume and definition to the lips that look natural, while smoothing vertical lines and other issues for about one year.

Vollure XC.

The nasolabial fold lines around the nose and mouth that appear as the skin and tissue lose elasticity can make the face look sad and older. Vollure XC can smooth moderate to severe nasolabial lines for up to 18 months, improving the beauty of the face while allowing for a natural appearance.
If you are experiencing aging issues in your lips, around the mouth or nasolabial lines, Juvederm treatment could be the non-surgical solution to improving your appearance. Contact our office in NYC to schedule a consultation with our facial plastic surgeon, Dr. Rousso.