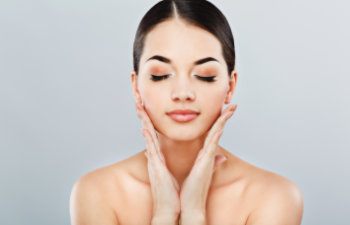 Facial plastic surgery is used to enhance one's appearance, but it also has many more benefits than just improving aesthetics. When you like the face you see in the mirror, it can improve your confidence and attitude. Facial plastic surgery is a specialized field of plastic surgery that focuses on improving facial features – most facial plastic surgeons focus specifically on the face and may not offer body contouring. Here are ten interesting facts about facial plastic surgery:
The first recorded facial reconstruction surgery was performed in India around 600 BC. The surgery was performed using skin flaps from the patient's forehead to reconstruct their nose.
The most common facial plastic surgery procedures are facelifts, rhinoplasty (nose jobs), and blepharoplasty (eyelid surgery).
The average cost of a facelift in the United States is around $12,000, but this varies greatly depending on the type of facelift and who performs the surgery.
Rhinoplasty is not just performed for cosmetic reasons. It is also performed to correct breathing problems caused by a deviated septum and other nasal obstructions.
Botox injections are also a popular facial procedure, but they do not require surgery. They are used to reduce the appearance of wrinkles and fine lines, and they can be used in conjunction with facelifts and other facial plastic surgery procedures.
The first facelift surgery was performed in 1901. The procedure was called the "cutaneous facelift" and involved removing excess skin from the face.
Plastic surgery is not just for women. Men are increasingly seeking facial plastic surgery procedures, especially rhinoplasty, facelifts and eyelid surgery. According to the American Society of Plastic Surgeons (ASPS), in 2020, over 65,000 nose jobs were performed on men in the U.S.
The recovery time for facial plastic surgery varies depending on the procedure. For example, the recovery time for a facelift can be up to two weeks, while the recovery time for rhinoplasty can be up to six weeks.
Not all facial plastic surgery procedures are permanent. Botox injections, for example, typically last for three to six months.
Facial plastic surgery is not without risks. Complications can include infection, bleeding, and scarring. These risks can be reduced if you choose a highly qualified facial plastic surgeon like Dr. Joseph J. Rousso, MD, FACS, board-certified facial plastic and reconstructive surgeon.
Facial plastic surgery is a popular way to enhance one's appearance. It has a rich history and is constantly evolving. While any plastic surgeon can perform facial plastic surgery, it is beneficial to choose a highly qualified facial plastic surgeon who specializes in these delicate procedures. Dr. Joseph J. Rousso, MD, FACS, is a world-renowned facial plastic surgeon who has created phenomenal outcomes for his patients. To learn more about facial plastic surgery and how it can benefit your confidence and appearance, contact the office of Dr. Rousso in Manhattan, NY.
Posted on behalf of New York Facial Plastic Surgery
247 Third Avenue #404
New York, NY 10010
Phone: (212) 381-6110