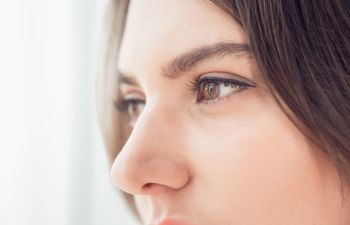 No two noses are the same. That's why Dr. Rousso developed a three-dimensional rhinoplasty assessment technique based on what he calls "3-Dreams."
By incorporating an advanced and holistic approach to your rhinoplasty surgery, you can expect a more detailed exam and customized nose job that enhances both the aesthetics of your face as well as improves function of the airway.
Using three-dimensional endoscopic technology as part of the operative procedure, Dr. Rousso can adjust the shape of nose humps, tips, and bulbosity while also widening the air passages inside of the nose, improving breathing.
Feel Confident and Breathe Easy
"3-Dreams" serve both a cosmetic purpose as well as a rehabilitative one in the instances of traumatic accidents or injuries. If you have difficulty breathing or have suffered from a deviated nasal septum, the three-dimensional cosmetic assessment and surgery serves to meet all of the unique needs of your nose and nasal passages.
Minimally Invasive Options Available
The type of rhinoplasty you need may be different from someone else. Dr. Rousso performs a variety of techniques based on your situation, concerns, and goals. Some of these include minimally invasive nose jobs, repairing nasal fractures, revision rhinoplasties, and even non-surgical options.
During your detailed exam and aesthetic assessment, we can discuss which options are most appropriate and weigh the advantages of each one, so that you can make an educated choice about your rhinoplasty procedure.
Top Rhinoplasty Surgeon in New York City
Dr. Rousso performs over 100 "nose jobs" per year in his NYC office. As a double board-certified plastic and head and neck surgeon, patients come from all over the greater Manhattan area and United States to seek out his precise and high quality care. Contact our office today to schedule a surgical consultation.
Posted on behalf of New York Facial Plastic Surgery
247 Third Avenue #404
New York, NY 10010
Phone: (212) 381-6110