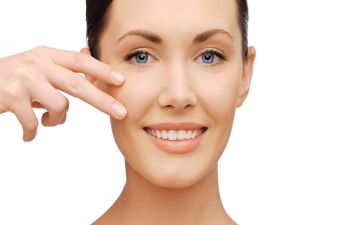 As you get older, your skin starts to lose its elasticity and volume. You may start to notice fine lines and wrinkles, as well as hollowness around the cheeks and eyes. Fat transfers use your body's fat to help you look younger and have more self-confidence. The procedure takes fat from one area of your body to help contour your face and improve skin imperfections. Here are three rejuvenating benefits of fat transfers to enhance your appearance.
Fill In Wrinkles
There are many areas on your face that can lose volume as you get older. You may start to notice fine lines or wrinkles around your eyes and mouth. These wrinkles can make you look tired and older. Fat transfers can plump fine lines and wrinkles around the lips and eyes for a fresh and youthful appearance.
Achieve Greater Facial Definition
Fat transfers can be used to boost facial volume to achieve greater definition in the face. Your body fat can be used to reshape your chin or plump your lips. As you age, the fat pads in your cheeks can sink from gravity and create hollowness under the eyes. Fat transfers help fill in these sunken areas to rejuvenate a youthful appearance.
Minimize Risks of Allergic Reaction
Dermal fillers used for facial rejuvenation contain a man-made gel that can cause an allergic reaction in some individuals. Since fillers are temporary, multiple follow-up treatments are required to maintain your facial rejuvenation results. Fat transfers can provide a more natural and longer-lasting solution. Since the body recognizes its own tissues, there is less risk of an immune response. Because the procedure is minimally invasive, there is also a reduced risk of infection.
Interested In Fat Transfers for Facial Rejuvenation?
Fat transfers can be a safe and effective treatment to help rejuvenate your facial appearance. Double board-certified facial plastic surgeon Dr. Joseph J. Rousso can help you with a customized treatment plan to achieve your aesthetic goals. Dr. Rousso's extensive experience and education has helped hundreds of clients restore and rejuvenate their appearance with natural-looking results. Call to schedule a consultation today.
Posted on behalf of New York Facial Plastic Surgery
247 Third Avenue #404
New York, NY 10010
Phone: (212) 381-6110