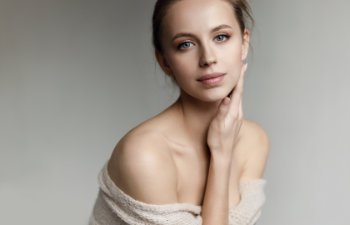 Facial fat transfer is a cosmetic procedure that has recently gained popularity. The process involves removing fat from one area of the body, usually the abdomen or thighs, and injecting it into the face to volumize and improve facial contours.
One of the most common questions about facial fat transfers is whether the results are permanent. This question is complex because, while it is not temporary, like dermal fillers and Botox®, several factors can affect how long the effects last.
Fat Transfers are Long-Lasting, but Not Forever
First, it is essential to know that the effects of facial fat transfer are not entirely permanent. While the transferred fat cells can survive and remain in the body for many years, they will break down eventually and be absorbed by the body over time. This process can take anywhere from several months to several years, depending on various factors such as the patient's age, the location of the fat transfer and the quality of the transferred fat.
Even though the effects of facial fat transfer are only semi-permanent, they still last for a long time. Many patients report that their facial fat transfer results last several years; some even say they have maintained their results for over five years.
Fat Transfer Quality Influences Longevity
The quality of the transferred fat in a graft influences the outcome's longevity. When fat is harvested and prepared correctly, it has a better chance of surviving and integrating with the surrounding tissues, leading to longer-lasting results.
Facial Location Affects Fat Transfer Results
The location of the fat transfer can impact the result's longevity. For example, fat transfers to the cheeks and temples last longer than to the lips or nasolabial folds.
Age Affects How Long a Fat Transfer Lasts
Age is another critical factor that affects how long the results of facial fat transfer will last. As we get older, the skin on our faces loses its elasticity and gets thinner. These changes make it harder for the transferred fat to stay alive and blend in with the other tissues. For this reason, younger patients may have longer-lasting results than older patients.
Lifestyle Factors Affect the Composure to Transferred Fat
Lifestyle factors, like sun exposure, smoking and weight fluctuations, can affect facial fat transfer results. For example, smoking and excessive sun exposure can damage the skin and tissues, making it more difficult for the transferred fat to survive. In addition, significant weight fluctuations can also impact the results of facial fat transfer, as changes in weight can cause the face to lose volume or create new areas of fat accumulation.
Contact Dr. Rousso to Learn More About Fat Transfers
Dr. Joseph J. Rousso is highly skilled and experienced with facial fat transfers. Call him to set up a fat grafting consultation or to learn more about how to make your results last as long as possible.
Posted on behalf of New York Facial Plastic Surgery
247 Third Avenue #404
New York, NY 10010
Phone: (212) 381-6110