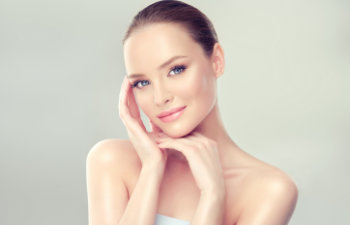 A facelift is a surgical procedure designed to reverse the signs of aging and create a more youthful appearance by tightening the facial muscles and removing excess skin. While it can provide remarkable results, the longevity of those results depends on several factors and how well you take care of your skin and overall health post-surgery. Here are some of the best ways to make your facelift results last longer.
Follow Post-Operative Care Instructions
Your surgeon will provide specific post-operative care instructions to ensure a smooth recovery and optimal results. It's crucial to adhere to these guidelines meticulously, including taking prescribed medications, attending follow-up appointments, and keeping the surgical site clean.
Protect Your Skin from the Sun
Sun exposure is one of the leading causes of premature aging. After a facelift, your skin may be more susceptible to damage from UV rays. Wearing broad-spectrum sunscreen with at least SPF 30 and protective clothing, such as wide-brimmed hats and sunglasses, is essential to prevent sunburn and maintain the results.
Maintain a Healthy Lifestyle
A balanced diet, regular exercise, and adequate hydration are essential for maintaining youthful-looking skin. Proper nutrition and hydration support collagen production and overall skin health. Regular exercise can improve blood circulation, which promotes healing and skin vitality.
Quit Smoking and Limit Alcohol
Smoking damages collagen and elastin, leading to premature aging and less effective facelift results. If you smoke, quitting is one of the best things you can do for your skin. Additionally, excessive alcohol consumption can dehydrate the skin and lead to inflammation, so limiting your intake is advisable. Smoking is also not recommended after any surgery, including facelift procedures, as it slows the healing process and increases the risk of complications.
Use High-Quality Skincare Products
Invest in high-quality skincare products suitable for your skin type and concerns. Products containing retinoids, antioxidants, and hyaluronic acid can help maintain and enhance your facelift results. Consult with a dermatologist or your plastic surgery team for personalized product recommendations.
Consider Non-Surgical Treatments
Complement your facelift with non-surgical treatments like Botox, dermal fillers, or chemical peels. These procedures can help extend the longevity of your facelift results by addressing fine lines, wrinkles, and volume loss, and they are available through Dr. Joseph J. Rousso, MD, FACS.
Stay Consistent with Follow-Up Appointments
Continue to see your plastic surgeon for regular follow-up appointments. If you choose Dr. Rousso for your surgery, he can monitor your progress, address any concerns, and provide additional recommendations to optimize your facelift results.
Consider Future Revisions
Facelift results are not permanent, and the natural aging process will continue. Depending on your age and individual factors, you may consider future facelift revisions or touch-up procedures to maintain your desired appearance.
Making facelift results last longer requires a combination of diligent skincare, a healthy lifestyle, and ongoing maintenance. By following these tips and working closely with Dr. Rousso and his team, you can enjoy youthful and refreshed facial features for years to come. If you are interested in scheduling a facelift consultation, call the office of Dr. Joseph J. Rousso, MD, FACS, in NYC.
Posted on behalf of New York Facial Plastic Surgery
247 Third Avenue #404
New York, NY 10010
Phone: (212) 381-6110