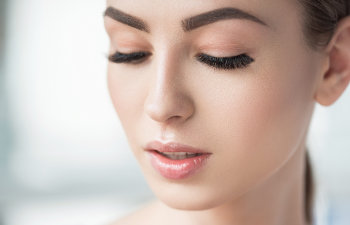 Finding the right plastic surgeon near you is crucial. Whether you want reconstructive or cosmetic procedures, each provider will have pros and cons. For instance, some doctors focus on specific areas of the face and body. Ideally, you will want to work with a surgeon who specializes in the types of treatment you are seeking.
Facial plastic surgeries take more skill than injecting Botox® or fillers. However, it is important that any procedure is performed safely and correctly. At his New York offices, Dr. Joseph J. Rousso, MD, FACS specializes in facial reconstruction and cosmetic treatments.
Double Board-Certified Plastic Surgeon
Becoming board certified takes dedication, passion and skill. Additional study, training and engagement with a national board are the bare minimum qualifications needed to reach this level of achievement. A plastic surgeon who is double board-certified has taken even further strides by meeting the requirements for certification with more than one board.
Dr. Joseph J. Rousso is a double board-certified plastic surgeon in New York. He specializes in a range of cosmetic and reconstructive features aimed at improving facial aesthetics. Patients can expect rejuvenating transformations using both surgical and non-surgical techniques.
With certification under both the American Board of Facial Plastic and Reconstructive Surgery and the American Board of Otolaryngology – Head & Neck Surgery, you can trust Dr. Joseph J. Rousso to deliver excellent results.
Facial Plastic Surgery in NYC
Facial reconstruction is often complex and requires extensive knowledge of functional anatomy. As such, you will want to consult with a surgeon who has the right qualifications and experience. Dr. Joseph J. Rousso can facilitate first time treatment, or revise previous treatments that resulted in complications.
If you are seeking treatment to improve the aesthetics of facial features, Dr. Joseph J. Rousso is an excellent choice of surgeon. Through consultation with patients, he is able to recommend the right techniques for achieving beauty goals.
It is important to consider how long you want results to last, versus other factors including healing times and potential complications. At his NYC offices, Dr. Joseph J. Rousso will discuss any concerns you may have as part of your initial consultation.
Contact our office in New York today to schedule an informative consultation about plastic surgery or cosmetic treatments.
Posted on behalf of New York Facial Plastic Surgery
247 Third Avenue #404
New York, NY 10010
Phone: (212) 381-6110