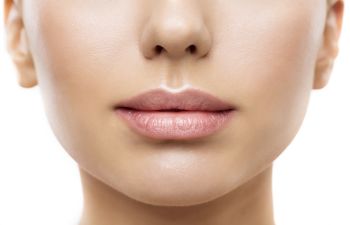 Youthful, full lips never go out of fashion. Who doesn't want lush lips to wear the perfect shade of lipstick? There are many options to give you the pout you want. Dr. Joseph J. Rousso is an expert when it comes to lip procedures, and his office offers the perfect solution for you. Let's take a look at different procedures and how they are performed.
Lip Dermal Fat Grafting
Dermal fat grafting is one of the most natural and long lasting ways to add fullness to your lips. This procedure uses fat harvested from your hips or abdomen and added to your lips to make them plump. This procedure gives you full lips for years to come.
Lip Lift and Enhancement
This permanent surgical procedure increases the amount of pink lip you see, which helps lips look fuller and more youthful. This procedure usually takes less than an hour. A cut of tissue is removed from under your nose, and a small scar will be expertly hidden there. Then the edges of the lip are pulled upward, which gives the lips the desired cupid's bow.
Lip Reconstruction
Whether caused by trauma or other issues, damage to the lips can be debilitating. Dr. Rousso has many years of specialized experience in reconstructing lips to restore them to their full potential.
Lip Reduction
Sometimes the lips can appear too full. This can occur in either the top lip, the bottom lip or both lips. Reduction surgery corrects this fullness by removing excess tissues and reforming the lips to a more aesthetically pleasing appearance.
Choosing the right lip procedure for you can be difficult. Since there are so many options, it can be unclear which to choose. This is why it is so important to seek consultation from a board-certified facial plastic surgeon. Dr. Joseph J. Rousso has years of experience in crafting the look you want with the safety and expertise you expect. Visit us here to view before and after photos, or to schedule a consultation. You deserve to receive the best in care, and Dr. Rousso is here to help!
Posted on behalf of New York Facial Plastic Surgery
247 Third Avenue #404
New York, NY 10010
Phone: (212) 381-6110