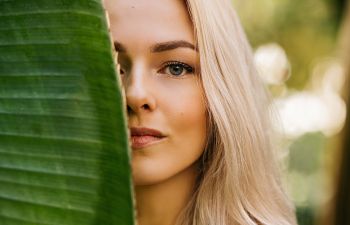 Facial paralysis can stem from many medical conditions or injuries. You may suffer from paralysis that impacts particular facial features. In a large number of cases, symptoms are temporary. Unfortunately, many individuals suffer permanent paralysis that disrupts function and alters physical appearance.
It is important to understand that complete reversal of facial paralysis is not always possible. When you consult with a world renowned surgeon, corrective surgeries can greatly improve how your muscles move and look.
Dr. Joseph J. Rousso specializes in Facial Plastic & Reconstructive Surgery. You will receive expert care at his New York offices. Facial paralysis can impact your everyday life and damage self-esteem. You will find compassion and understanding from all our team members. Call today to learn more about facial paralysis and available treatment options.
Stroke
Brain cells that control the muscles in the face are often damaged as the result of a stroke. The sufferer may lose function and bear visible signs of paralysis. Improving function and aesthetics is possible with plastic surgery from an experienced, board-certified surgeon.
Nerve Damage
When nerves in the face are damaged due to illness or injury, muscle movement can also suffer as a result. There are various procedures that Dr. Joseph J. Rousso, MD FACS can use to correct this issue. However, treatment does not necessarily eliminate paralysis. Instead, function and balance of the affected features is improved.
Injury Related Trauma
An injury to the face can cause paralysis in several ways. Damaged muscles, nerves or connection tissues may result in poor function. For instance, eyelid paralysis can make it difficult for a sufferer to open and close the affected eye. A gold-weight placement is often used to correct this issue.
Surgical Complications
Facial surgery can result in paralysis when nerves are damaged or sewn together incorrectly. Signals to associated muscles are disrupted, which can lead to paralysis. Dr. Rousso can undo some of the complications that patients suffer from surgery. Alternatively, corrections may improve the balance between features and function.
If you are suffering from facial paralysis, reach out to Dr. Joseph J. Rousso, MD FACS today.
Posted on behalf of New York Facial Plastic Surgery
247 Third Avenue #404
New York, NY 10010
Phone: (212) 381-6110