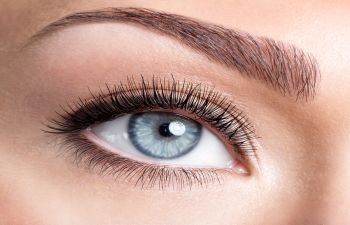 Have you noticed saggy, stretched, or excess skin around your eyes? Whether it's the upper or lower eyelid, this loose tissue can make you look older or more tired than you really are.
A great solution for puffy eyelids is an eyelid lift with NYC specialist, Dr. Joseph Rousso.
What is a Blepharoplasty?
A blepharoplasty is the technical term that we use to describe an eyelid lift. During this procedure, the eyelids aren't actually "lifted." Rather, excess skin or fatty deposits underneath it is removed. This smooths the skin surface so that it looks firmer and more taught.
Dr. Rousso completes eyelid lifts by creating an extremely thin incision just below the lashes, allowing it to be hidden in plain sight.
In most cases, we use a dissolvable stitch that is absorbed by the body and does not have to be removed afterward. Some minor swelling or bruising may occur, so it's best to book an eyelid lift when you have about a week off from work.
Getting the Most Out of Your Eyelid Lift
To minimize the appearance of fine lines or wrinkles in the skin around your eyelid lift, we may also recommend NYC laser skin resurfacing. This noninvasive light treatment helps reduce the appearance of imperfections such as wrinkles or age spots.
If you have droopy eyelids, ptosis (when the droopy eyelid interferes with your eyesight,) or cosmetic concerns about the delicate skin around your eyes, you owe it to yourself to talk with a specialist like Dr. Rousso. His double-board certification in both facial plastic surgery and head and neck surgery provides NYC patients with the very best care in all of the Manhattan area. Call today to schedule a consultation!
Posted on behalf of New York Facial Plastic Surgery
247 Third Avenue #404
New York, NY 10010
Phone: (212) 381-6110