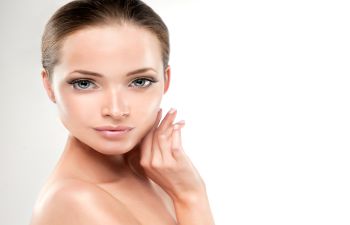 Are you considering freshening up your facial profile? It may be a season of your life where you're wanting to touch up fine lines, finally address deep creases, or even have some sagging skin that's making you look older than you feel on the inside.
When it comes to facial plastic surgery in New York, you have a lot of options to choose from. And some of those choices are whether you should get surgery or opt for the non-surgical method such as dermal fillers, muscle relaxants, and other cosmetic injectables.
Surgery Free Results
There's a time and place for products like Botox and other injectables. While the results won't be as dramatic as surgery, they're still effective. If you're uncertain about going for something permanent, then talking with Dr. Rousso about injectables is the best place to start.
If you love your results — and they're exactly what you were looking for — then all you'll need to do is plan a touchup visit at our Manhattan plastic surgery center once or twice a year. But if you need something a bit more comprehensive, then you can talk to Dr. Rousso about the next step. There's nothing wrong with trying non-surgical methods first!
Making a Permanent Difference
Perhaps you have more dramatic changes you would like to make, or an injectable isn't strong enough to manage the sagging skin in a particular area. Are anatomical and facial structure features at play? If so, then Dr. Rousso can make permanent changes to your profile so that it enhances your appearance while maintaining a natural overall appearance.
Dr. Joseph J Rousso, MD, FACS is one of the only double-board certified facial plastic surgeons in the greater New York and New Jersey areas. Request your private consultation today!
Posted on behalf of New York Facial Plastic Surgery
247 Third Avenue #404
New York, NY 10010
Phone: (212) 381-6110