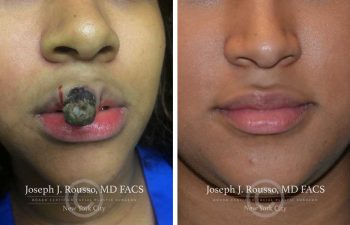 A congenital abnormality, injury or certain health conditions can result in facial deformities. For the people who live with these deformities, lack of confidence is often a secondary issue. If your self-esteem has been impacted by how you look, there are effective surgeries available from Dr. Joseph J. Rousso, MD, FACS, in New York.
As the chief of the Division of Facial Plastic & Reconstructive Surgery at the New York Eye and Ear Infirmary of Mount Sinai, Dr. Rousso is an elite surgeon. His experience and credentials as a facial reconstruction specialist make him the ideal consultant for your needs.
Burn Injuries
Burn injuries can leave complex scarring that is highly visible. Patients who are suffering from depression and anxiety due to the appearance of burn injuries may benefit from reconstructive surgeries. Dr. Rousso is available for consultation in New York.
Facial Paralysis
Facial paralysis restricts facial expressions and may result in visible abnormalities. Dr. Rousso may recommend surgeries that will improve the appearance or function of affected features; or, where possible, both.
Congenital Deformities
If you were born with a facial deformity, there are surgeries that can transform how you look. Depending on the nature of the congenital abnormality, Dr. Rousso may need to perform multiple surgeries. All treatments at his New York offices are subject to a one-on-one consultation.
Health Conditions
There are several health conditions that can leave facial scars or deformities. Cancerous tumors are a common cause of scarring, typically resulting from surgery to remove the tumor. It is possible to have these scars revised to improve facial aesthetics.
To learn more about facial reconstruction surgeries in New York, call the offices of Dr. Joseph J. Rousso, MD, FACS, today. We are committed to helping our patients regain confidence and live more fruitful lives.
Posted on behalf of New York Facial Plastic Surgery
247 Third Avenue #404
New York, NY 10010
Phone: (212) 381-6110