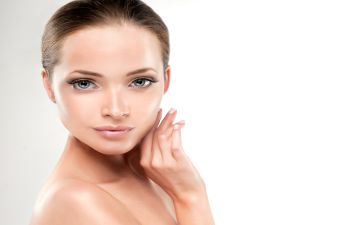 If you've you heard of terms like "fat grafting", "fat injections", or "fat transfer", you may be wondering if it's an option for your upcoming facial plastic surgery. This naturalistic-based process works by collecting adipose (fat) cells from other areas of your body, and then transferring them into the desired area to create a fuller, smoother surface.
How Does Fat Grafting Work?
A facial fat transfer at our Manhattan practice can be applied in areas with lost volume, such as your cheekbones or around your eyes. In most cases, the fat is collected from an area such as your abdomen or buttocks, where most of us have a bit more volume to harvest from. A minimally invasive liposuction procedure will be used to collect the tissues.
After the harvested fat cells are processed, they're injected similar to how other types of cosmetic injectables would be used. Because the cells come from your own body, there's less risk of rejection with a greater likelihood of the cells "taking" in the area where they're transferred. However, only about 50% of the transferred fat graft is likely to last.
When They're Recommended
Fat transfers can be used in lieu of other soft tissue fillers, especially when there is significant plumping to be achieved. If you have extreme shallowing in the face, then using your own fat tissues may help to create a more natural and youthful appearance as opposed to heavier doses of cosmetics or a prosthetic implant.
While the process does require minor surgery, fat transfers are a relatively straightforward procedure that can be completed as an outpatient treatment.
To find out if a facial fat transfer is right for you, talk with double board-certified facial plastic specialist Dr. Joseph J Rousso, MD, FACS today.
Posted on behalf of New York Facial Plastic Surgery
247 Third Avenue #404
New York, NY 10010
Phone: (212) 381-6110