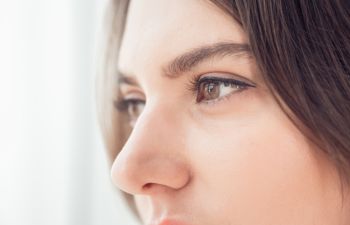 As a woman, you take special care to choose the best skin products, makeup, and even color of clothing to help you look the way you feel on the inside. But when mother nature gives us anatomical features we don't feel proud about showing off, NYC plastic surgeons like Dr. Joseph Rousso can help.
One of the most popular cosmetic surgeries our double-board-certified specialist provides is rhinoplasty treatment for women. Rhinoplasties are commonly referred to as "nose jobs," but the casual catchphrase doesn't grasp the amount of detail and planning that go into our NYC rhinoplasty treatments.
Tailored Results for Each Patient
As a specialist when it comes to facial plastic surgery, Dr. Rousso wants to find the exact angles, sizes, and adjustments to make to help our female patients feel great about the way their noses look. During your consultation, we'll carefully walk through your biggest concerns and discuss the possibilities that are available. Tell us exactly what you like — and don't — so that we can meet needs outside of just what's physical.
Dr. Rousso may want to show you before-and-after examples of similar rhinoplasties we've completed in Manhattan, helping you feel more comfortable and confident about your decision moving forward.
Choosing the Best Surgeon for a Nose Procedure
When you're ready to move forward with making adjustments to the appearance of your nose or other facial features, you need an expert in facial and reconstructive plastic surgery. Don't trust just anyone. Schedule a consultation with our double-board-certified expert for state-of-the-art care close to Queens, Brooklyn, and Staten Island. Our patients come from all over New York, the United States, and abroad!
Posted on behalf of New York Facial Plastic Surgery
247 Third Avenue #404
New York, NY 10010
Phone: (212) 381-6110