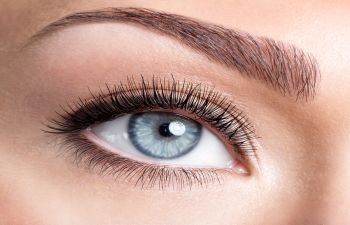 Are your colleagues or children constantly making remarks about how tired you look? Even though you feel well rested and energetic, perhaps there are deep lines, bags, or shadows resting under your eyes that "say" the complete opposite?
The help of our double-board certified plastic surgeon in New York, Dr. Joseph J. Rousso MD FACS,  can give you a fresher, more rested-looking appearance that lets you put your best face forward.
Erase the Signs of Aging Eyes
Since under eye bags can be genetic or due to thinning tissues as we age, the way they're managed is extremely important when it comes to how the results will look. Our NYC head and neck reconstructive specialist can incorporate a variety of cosmetic measures as well as fillers to tighten and plump up the surface of the skin, smoothing out you're tired looking eyes.
NYC Cosmetic and Non-Surgical Eye Lifts
Something permanent such as an eyelid lift or removal of excess lower eyelid skin can be completed using minimally invasive techniques, so that you experience the least downtime possible. Or, consider a non-surgical eye lift using products such as natural collagen or Botox to rejuvenate your eyes and other parts of your face at the same time. Dermal fillers can last for several months, giving you a good idea as to whether it's the right method for you or if you may want to consider something more long term.
Seeing is Believing
During your consultation with our top Manhattan facial plastic surgeon, be sure to ask to see our before and after gallery of cases similar to yours. We're only a phone call away. Schedule your visit with Dr. Joseph J. Rousso MD FACS today.
Posted on behalf of New York Facial Plastic Surgery
247 Third Avenue #404
New York, NY 10010
Phone: (212) 381-6110