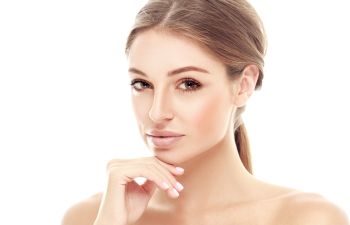 If you don't like the shape of your nose, you may be considering rhinoplasty. This procedure can help you boost your self-esteem and confidence by improving your appearance. Rhinoplasty offers several other advantages. The procedure can have profound effects on you physically, mentally and emotionally. Here are five ways cosmetic rhinoplasty can benefit you.
Improved Breathing
Some people undergo functional rhinoplasty to correct a deviated septum in order to breathe better. Cosmetic surgery can improve your breathing even if you don't have a deviated septum. The procedure can correct crookedness in the nose that may block airflow. Once you heal from surgery, you can see improvements in your quality of life because you can breathe better.
Your sleep may improve and you may experience increased energy throughout the day. Having higher quality sleep can reduce your risk factors for developing chronic diseases. You may even experience a reduction in snoring due to the increased airflow.
Enhanced Facial Balance and Aesthetics
Cosmetic rhinoplasty can enhance the aesthetics and balance of your facial structure. People who have symmetrical features are often recognized as being more attractive. Because the nose is the most dominant facial feature, all the other facial features are influenced by it. Fixing the nose can dramatically alter a person's appearance. It can enhance other areas of your face that were previously subdued by the imperfections of your nose.
This procedure can correct a bulbous tip, pinched nostrils and bumps. You won't have to worry about any visible scarring. The effect cosmetic rhinoplasty has on your appearance can be dramatic. It may take you some time to get used to your new appearance. You can see results immediately after the procedure. The final results of cosmetic rhinoplasty can be experienced six months to a year later.
Better Social Life
Altering your nose through cosmetic rhinoplasty can help you build a better social life and boost your career. Your improved appearance can create stronger first impressions with others. The boost of confidence from this procedure can help you with networking or your dating life. By feeling better about your appearance, you'll be willing to take on new challenges and meet new people. It can open up more opportunities to increase your quality of life and make a bigger impact.
Voice Changes
Cosmetic rhinoplasty can change how a person breathes, which may have a pleasant effect on the quality of their voice. A person's voice can become clearer with a reduction in nasal tone. If you use your voice professionally as an actor, speaker or singer, you may want to consider a consultation with a surgeon to discuss how it may affect you.
Boost in Self Confidence and Mood
Cosmetic rhinoplasty can provide several psychological benefits. Having a crooked or misshapen nose can cause someone to feel insecure and depressed. They may get teased about their appearance and isolate themselves. Worrying about how your nose looks can take up a large portion of mental energy that could be used in other areas of your life. This cosmetic procedure can boost self-confidence and relieve symptoms of anxiety and depression.
Schedule a Cosmetic Rhinoplasty Consultation
If you're considering cosmetic rhinoplasty, choosing the right surgeon is crucial. Make sure to choose a board-certified surgeon with plenty of experience. Scheduling a consultation can help you get any questions answered and feel more comfortable with your decision. If you're looking for a cosmetic surgeon, Dr Joseph J. Rousso is a double board-certified surgeon who can help you improve your appearance. Contact Dr. Rousso today to schedule a cosmetic rhinoplasty consultation.
Posted on behalf of New York Facial Plastic Surgery
247 Third Avenue #404
New York, NY 10010
Phone: (212) 381-6110