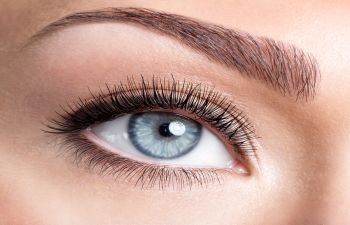 If you've noticed sagging skin around your eyes, especially your eyelids, you may have wondered what you could do about it. Anti-aging skincare products, like eye creams and serums, are beneficial and may replace some elastin and collagen in your skin, but they cannot remove excess skin or fat. With plastic surgery, you can see dramatic results in your appearance, looking and feeling more awake and refreshed than you have in years.
What Causes Excess Eyelid Skin?
Having a bit of extra skin around the eyes, especially the eyelid, can be congenital. If it runs in the family, this could be a condition you experience at any age. However, the most common cause of dermatochalasis, or excess eyelid skin, is aging. As we age, our skin naturally loses elastin and collagen, sometimes making it appear saggy and droopy. When this happens in the eye area, this can create a sad, tired expression.
How Does Dermatochalasis Affect You?
It's easy to see how baggy, excess skin around the eyes can affect our appearance. When we are self-conscious about our appearance, it can lower self-esteem and result in less confidence in ourselves. You may notice that others respond to you differently if they feel you aren't as happy as you truly are. Others may perceive you as older. Plus, the extra skin may start to affect your vision if it prevents you from fully opening your eyes.
Why Choose Blepharoplasty?
Your plastic surgeon can skillfully remove the excess eyelid skin to create a more natural and balanced appearance with blepharoplasty. You will appear happier, more awake and your eyes will better reflect your expressions because the movement of the facial muscles will no longer be hidden. This surgery can be performed on the upper or lower eyelid, or both, depending on the desired result.
Dr. Joseph J. Rousso is an experienced facial plastic surgeon who can help create a brighter and more youthful expression if you are experiencing excess eyelid skin. Call our Manhattan office today to schedule your consultation to learn more and see if blepharoplasty is right for you.
Posted on behalf of New York Facial Plastic Surgery
247 Third Avenue #404
New York, NY 10010
Phone: (212) 381-6110