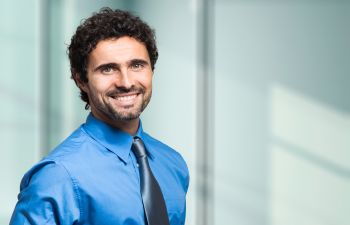 For years, plastic surgery seemed to be the woman's domain, but that trend is changing. Now more than ever, men are discovering the benefits of plastic surgery as a way to feel better about their appearance. If you are considering a procedure, the office of Dr. Joseph J. Rousso, MD FACS can help point you in the right direction.
Male Facelift Surgery
More and more, men are realizing the benefits that come from this procedure. Men desire a fresh, natural look, and this can be achieved with a facelift. This procedure helps reverse the signs of aging and depleting collagen levels by lifting the skin, creating a more youthful appearance that looks natural and appealing.
Male Eyelid Surgery
Also known as blepharoplasty, this procedure removes excess skin from the eyelids that sags and loses elasticity over time. This opens the eye area and adds a newfound vitality to the whole face. Your friends will think you have been spending extra time in the gym and will never guess that you have undergone this procedure. You will be thrilled with the youthful results.
Male Rhinoplasty
The nose is the focal point of the face. It's the first part people see when they look at you. Rhinoplasty can help shape and restructure the nose and can balance your overall look. Whether you are displeased with your natural nose or you suffered an injury in the past, Dr. Rousso can give you the nose of your dreams. Dr. Rousso prides himself on creating the perfect nose to match the rest of your features. This procedure can also help repair sinus damage, which is prevalent in men.
With so many options available, there is no reason to shy away from male plastic surgery. Dr. Joseph J. Rousso is recognized as one of Manhattan's premier plastic surgeons and strives to give you the results you desire. Visit us here to view before and after photos, read client testimonials and discover all the procedures available to you. We look forward to working with you!
Posted on behalf of New York Facial Plastic Surgery
247 Third Avenue #404
New York, NY 10010
Phone: (212) 381-6110