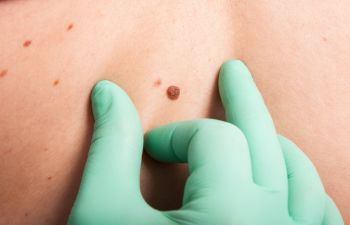 Does your child get teased about a facial mole? Some types of moles grow quite large and can cause disfigurement. When a child's appearance leads to bullying, parents should consider having the mole removed by a cosmetic specialist.
Removing a facial mole is a viable option in pediatric plastic surgery for most children. Dr. Joseph Rousso has extensive experience working with young patients at his New York office. His techniques result in reduced scarring and create better facial aesthetics.
Having a mole removed early in life will give a child time to gain confidence. If you are concerned about your child's self-esteem, Dr. Rousso can help. Children recover very well from minimal surgeries, while benefiting from life-changing cosmetic improvements.
Pre-Cancerous Moles
Another issue that is important to consider is whether or not a mole is pre-cancerous. Most moles are benign. However, parents should have the tissue examined at Dr. Joseph Rousso's New York office. If the mole contains pre-cancerous cells, removal is recommended as a precaution.
Dr. Rousso can facilitate a mole examination in New York if you are concerned about your child's health and well-being. The test is minimally-intrusive and will provide peace-of-mind. If the mole is non-cancerous, removal is still an option as an elective surgery.
Mole Removal Consultation
To determine whether mole removal is the best option for your child, Dr. Joseph Rousso can provide expert consultation. Larger moles require the removal of extensive tissue, which will normally result in significant scarring. A consultation will allow parents to discuss options such as facial reconstruction surgeries to further improve facial aesthetics.
If you are interested in booking a consultation with Dr. Joseph Rousso, call his New York office at (212) 381-6110 today. We look forward to changing your child's life for the better with specialist mole removal.
Posted on behalf of New York Facial Plastic Surgery
247 Third Avenue #404
New York, NY 10010
Phone: (212) 381-6110