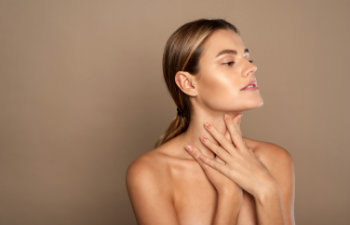 Neck liposuction is a cosmetic procedure that has become popular in recent years due to its transformative effects on the appearance of the neck and jawline. This innovative surgical technique offers the following benefits for those seeking to enhance their facial profile.
Improved Facial Harmony
Excess fat deposits in the neck area can create an imbalance in facial features, causing the jawline to appear less defined and the neck to appear saggy or double-chinned. Neck liposuction can effectively remove these unwanted fat deposits, improving facial harmony and a more sculpted neck and jawline. In addition, by removing excess fat, the natural contours of the face are enhanced, leading to a more youthful and attractive appearance.
Enhanced Self-Confidence
A well-defined neck and jawline can significantly boost one's self-confidence. With neck liposuction, you can say goodbye to insecurities about a sagging or undefined neck and hello to newfound confidence. Individuals often experience improved self-esteem and a positive body image by achieving a more streamlined and youthful neck contour.
Rejuvenated Appearance
Aging often leads to the accumulation of stubborn fat deposits in the neck area, which can contribute to the appearance of jowls and a double chin. Neck liposuction is highly effective for rejuvenating the neck and restoring a youthful appearance. Removing excess fat and tightening the skin can help you regain a more youthful, rejuvenated neck contour.
Long-lasting Results
The results of neck liposuction are long-lasting, providing patients with a permanent improvement in their neck contour. Once the excess fat is removed, it does not return to the treated area. However, a healthy lifestyle and weight are crucial to extending the longevity of the results.
Consult a Skilled Plastic Surgeon for Neck Liposuction
If you are considering neck liposuction, it is crucial to consult a skilled and experienced plastic surgeon. Dr. Joseph J. Rousso is a renowned specialist in facial plastic surgery, including neck liposuction. With his expertise and personalized approach, Dr. Rousso can help you attain your desired results and enhance your quality of life. Do not wait any longer to enhance your appearance and boost your self-confidence; contact his practice today to schedule a consultation.
Posted on behalf of New York Facial Plastic Surgery
247 Third Avenue #404
New York, NY 10010
Phone: (212) 381-6110