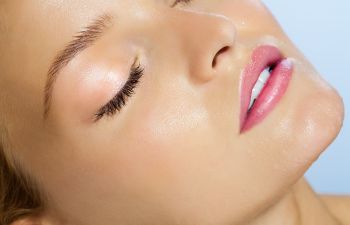 Lip reduction surgery, or reduction cheiloplasty, has been used as both an elective cosmetic procedure and to correct medical conditions. In both circumstances, the procedure could have lasting effects on a person's day-to-day activities and interactions, but how is this possible? That depends primarily on why you are considering the surgery and whether it is medically necessary to help restore normal appearance and function.
What is Lip Reduction?
Reduction cheiloplasty is a facial cosmetic surgery that reshapes the lips. Using various shaping techniques and removing a specified amount of tissue, a surgeon can create a more uniform appearance proportional to other facial features. Lip reduction was primarily an elective cosmetic procedure, but it has been used to correct overly large lips due to medical conditions that can cause physical and mental health challenges.
What Causes Overly Large Lips?
Overly large lips can simply be part of genetics, such as a feature passed down from others in your family or because of your ethnicity. However, in some cases, it can be caused by a medical condition. For example, a generalized deformity, cancer, overactive glands, infection or trauma are all associated with lips that appear larger than average or inconsistent with other facial features. You may need to work with your primary care physician or specialist to address the underlying cause before undergoing reduction cheiloplasty.
Can Reduction Cheiloplasty Help?
Large lips can have a profound effect on self-esteem and overall mental health. It can also cause physical challenges, such as making it difficult to pronounce certain words or eat and drink effectively, which can also affect your mental health. At this point, lip reduction surgery may help restore the lips' and mouth's physical function while helping you feel more confident and improving your ability to communicate and socialize. From there, it can affect your career and close personal relationships.
If you feel that lip reduction surgery may be medically necessary to help you overcome physical and mental health challenges, Dr. Joseph J. Rousso of Manhattan Facial Plastic Surgery may be able to help. Call our office today at (212) 381-6110 to schedule a consultation and discuss your concerns in a friendly and compassionate atmosphere.
Posted on behalf of New York Facial Plastic Surgery
247 Third Avenue #404
New York, NY 10010
Phone: (212) 381-6110