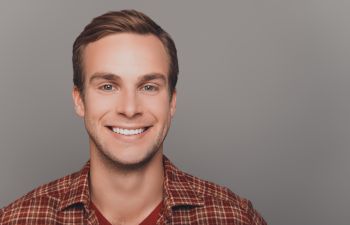 It is no secret that looks can influence opinions. Both men and women face barriers when it comes to personal and professional goals. It is often the case that aesthetics plays a role in how we are perceived. It may not sound fair, but that is the way of the world.
Reaching the highest standards in life may involve overcoming roadblocks. Your facial features can tell a tale before you even open your mouth. Having a disarming aesthetic is beneficial in most scenarios. This is one of the main reasons more men are opting for cosmetic surgeries.
Male Facelift
A youthful appearance can open more doors in your social and work life. Unfortunately, men who look older than their years are often disadvantaged due to sagging or wrinkled skin. Numerous factors can cause premature aging, including reduced collagen production, UV light exposure, a poor diet, smoking and drinking alcohol.
Whether you have skin that is predisposed towards again faster, or your lifestyle is catching up on you, a male facelift can turn back the clock. Dr. Joseph J. Rousso can tighten and smooth out your facial skin at his New York offices.
Eyelid Surgery for Men
Old eyes are often considered wise, but that is not necessarily a good thing. It implies that an individual is tired from the trials of life. If your only worth is providing wisdom to others, you will never get a chance to share your true personality and qualities.
With eyelid surgeries, men can achieve a more youthful and alert appearance. The eyes are arguably the most attractive features. You can trust Dr. Joseph J. Rousso to reshape your eyelids, which involves removing fatty deposits that cause the eyelids to droop and impede vision.
Male Rhinoplasty
As one of the most noticeable facial features, the nose can dictate symmetry. Male rhinoplasty provides men with an opportunity to achieve a softer and more balanced facial aesthetic. Dr. Joseph J. Rousso can change the shape, size and silhouette of the nose.
If you are interested in male plastic surgery in New York, reach out to Dr. Joseph J. Rousso at his offices for a consultation.
Posted on behalf of New York Facial Plastic Surgery
247 Third Avenue #404
New York, NY 10010
Phone: (212) 381-6110