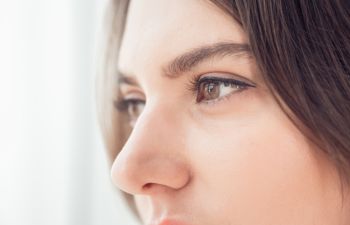 The nose is a complex facial feature that deserves respect and consideration when it comes to plastic surgery. There are two overarching issues that compel individuals to opt for nose surgeries – aesthetics or function. The two are not mutually inclusive, but the plastic surgeon should always try to strike a balance.
This is especially true of surgeries that impact functionality. Having an aesthetically pleasing nose should not compromise the ability to breathe or filter materials that pass through the nasal passages or sinuses. Doing so can impact speech, result in physical and mental health complications and lead to confidence issues.
Nasal Anatomy
One of the most common issues that result in a nasal surgery going wrong is insufficient regard for anatomical differences. An inexperienced plastic surgeon may not have the skills to perform procedures based on factors such as age, sex, genetics or ethnicity. These are important considerations that all dictate the appearance and function of the nose.
The anatomy of the nose should always play a role in how surgeries such as rhinoplasty are approached. Differences in anatomy do not necessarily rule out a particular procedure or outcome. However, the plastic surgeon may need to use different techniques or a combination of treatments to achieve the same goal without compromising function.
Dr. Joseph J. Rousso, MD FACS
Dr. Joseph J. Rousso, MD FACS is fully aware of the challenges that each patient's anatomical features may present. He is committed to ensuring that nasal plastic surgery results in satisfactory incomes that do not cause structural damage that affects functionality. In fact, as a double board-certified facial plastic & reconstructive surgeon, Dr. Rousso can also repair existing structural damage.
For more on the importance of balance in plastic surgery, reach out to the offices of Dr. Joseph J. Rousso, MD FACS today.
Posted on behalf of New York Facial Plastic Surgery
247 Third Avenue #404
New York, NY 10010
Phone: (212) 381-6110