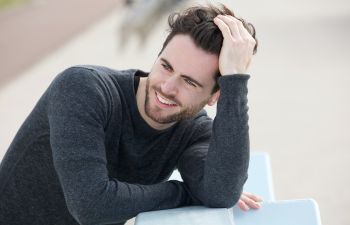 Women aren't the only ones who are taking advantage of today's technology when it comes to improving their appearance and self-confidence. Men make up a large number of the clients that we serve at our practice in Manhattan.
What are some of our most popular male plastic surgery procedures? Here are just a few:
Facelifts for Men — You're in the prime of your life when it comes to your career and personal goals. But your skin has lost the collagen and smoothness of your youth. Combined with gravity, you're starting to see the sagging and loss of elasticity. Are you ready to look as young as you feel? We have a variety of options to help!
Male Rhinoplasty Surgery — Making cosmetic enhancements to your nose means finding a rhinoplasty surgeon known for creating natural-appearing results. Dr. Rousso is one of the most experienced nose job surgeons on the entire East Coast. Ask about our 3-DREAMS process.
Eyelid Surgery for Males — The eyes are the window to the soul, but when the eyelids around them start to look tired due to sagging, loose skin, it can cause you to appear tired or even interfere with your vision.
Making an Impact on Men Worldwide
Double board certified plastic surgeon, Dr. Joseph J Rousso MD FACS is one of the leading experts in the greater New York area (and United States) when it comes to head and neck surgery.
Whether you're local to the area, driving in from New Jersey, or looking for a specialist who provides world renowned care, you've come to the right place. Contact us today to schedule a consultation!
Posted on behalf of New York Facial Plastic Surgery
247 Third Avenue #404
New York, NY 10010
Phone: (212) 381-6110