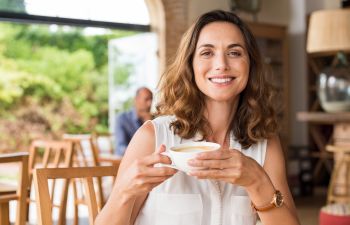 COVID-19 has changed the face of normal life for everyone. Even as many areas have seen success in flattening the curve, and some states are slowly reopening the economy, the stress of the virus can be felt in everyday life. People are still concerned with contracting the disease, and many are stressed about a resurgence in the contagion once businesses begin operating again. Many of us have never experienced this level of stress before. While it is important to concentrate on your physical health during this time, do not forget the threat to your mental health. Here are some important steps to take care of your mental health while we wait out the virus.
Keep a Routine
With so many working from home, following a normal routine can help relieve the stress of the situation and help get your mind off the crisis. If you are telecommuting, wake at your normal time, dress for work and follow your daily routine. Eat lunch when you normally would and treat your home office the same as if you were at your workplace. Routine makes us feel normal.
Stay Active
Be sure to keep your body moving during this time. Maintain your regular exercise routine, watch what you eat and drink plenty of water. It is easy to allow these things to slip when we are stuck at home, but by maintaining an active lifestyle, mental stress is easier to manage.
Stay Connected
Check in regularly with friends and family. Take advantage of virtual meeting apps, and text and call often. Staying in touch makes you feel like you are not fighting this enemy alone. It will help alleviate the feeling of isolation. Do not forget to stay connected to coworkers.
Seek Professional Help
Even when you are following your normal routine and trying to stay positive, the stress of the situation may become too much to handle on your own. Do not be afraid to reach out to a professional counselor for help. Many states are offering free mental health resources during this time. Take advantage of the resources being offered.
We will emerge from this, and we will be better prepared in the future for a similar situation. We all must remember that we are all in this together. Soon, we will be able to gather together safely; but until then, concentrate on keeping yourself healthy.
Dr. Rousso and his team look forward to working with you in the future, and wish you continued health as we all stay home and stay well.
Posted on behalf of New York Facial Plastic Surgery
247 Third Avenue #404
New York, NY 10010
Phone: (212) 381-6110