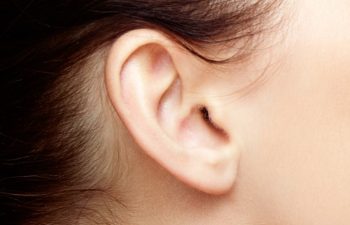 Most people wear special jewelry such as gauges to accentuate their personality and sense of style. While uniquely distinguishable, there is one downside: if you ever decide to "get rid of" the look and go back to smaller studded earrings, it's not that easy. Instead, you'll have enlarged earlobes that, depending on the sizes of gauges worn, leave a permanently stretched look.
A Fast Outpatient Procedure
Having your stretched earlobes repaired in New York City is similar to how Dr. Rousso would fix one that was accidentally torn from an injury. It usually only requires a small amount of numbing medication and can be completed in less than an hour or so.
During a stretched earlobe repair, Dr. Rousso will reduce the amount of skin inside of your earlobe to reduce the size of the opening. Sometimes a few sutures are necessary, but not always. If you want to keep a small hole there for traditional sized earrings, we can use a temporary spacer so that your earlobe surgery heals around it. This added step prevents you from having to get your ears pierced all over again!
New York Plastic Surgery…for Ears!
Dr. Joseph J Rousso is one of NYC's leading Plastic and Reconstructive Surgery experts. As a double-board certified provider (both in the American Board of Facial Plastic and Reconstructive Surgery and the American Board of Otolaryngology – Head and Neck Surgery) he provides exceptional experience in regard to complex aesthetic needs on all areas of the face, including ears and earlobe repairs.
Schedule a consultation in our Manhattan practice today to find out how Dr. Rousso can help in your unique situation!
Posted on behalf of New York Facial Plastic Surgery
247 Third Avenue #404
New York, NY 10010
Phone: (212) 381-6110