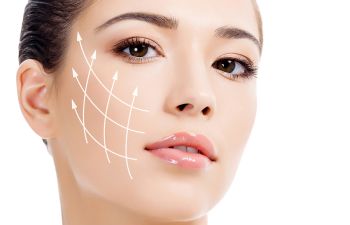 If you are considering facial rejuvenation, the fall season is the perfect time to have work done. With the summer break over and the kids back in school, there is plenty of downtime for recovery before the winter holiday season. Here are the three best facial rejuvenation procedures for you to consider this fall.
Facelift
Facelift surgery is a cosmetic surgery that will require you to rest for several weeks and stay out of the sun. The fall season allows you the opportunity to recover without having to miss out on all the social activities summer and winter bring. If you have fine lines and wrinkles or sagging skin, a facelift is a facial rejuvenation procedure you may strongly want to consider this fall.
Eyelid and Brow Lift
Sagging skin in your upper eyelids and brows can make you look angry and older. With an eyelid and brow lift, you can appear more friendly and approachable. The fall season will give you plenty of time to recover from this facial rejuvenation procedure so you can wow family and friends during the holidays.
Facial Implants
Facial implants can help with facial rejuvenation by adjusting your facial contour and tightening your skin. This can give you a more flattering appearance. Cheek implants can help restore volume while chin implants can help elongate your face. Jaw implants can help men look more masculine. All of these facial rejuvenation procedures can provide better facial balance and reduce the signs of aging.
Are You Interested in Facial Rejuvenation?
If you are interested in facial rejuvenation, the first step is to schedule a consultation with double board-certified plastic surgeon Dr. Joseph J. Rousso. During your appointment, Dr. Rousso will examine you to determine if you are an ideal candidate and answer any questions you may have. Rejuvenate your face this fall by requesting your consultation today!
Posted on behalf of New York Facial Plastic Surgery
247 Third Avenue #404
New York, NY 10010
Phone: (212) 381-6110