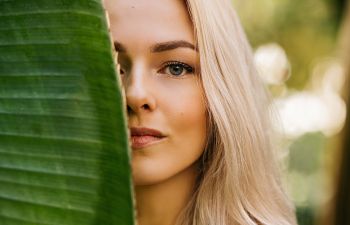 Most of our communication is non-verbal. Experts in the field estimate that up to 70% of interpersonal interactions rely on gestures, posture and facial expressions. Nerve damage to the face prevents expressive muscles moving as they should. A limitation on your ability to connect with other people feels extremely isolating. You may experience disconnect from conversations and struggle to make your intentions understood.
Aside from difficulty connecting with people due to unusual facial movement, paralysis can change your resting expression. Without constant instruction from the brain via nerves, face muscles may droop on one or both sides, in areas such as around the eyes or mouth.
What Causes Facial Paralysis?
A stroke is one of the most serious reasons for facial paralysis. You should be aware of symptoms of a stroke developing in friends and family. These include slurred or garbled speech, weakness in one arm and drooping on one side of the face. A fast response can produce optimal recovery from stroke, though loss of movement to facial muscles may persist due to lack of oxygen to the brain.
It is not fully understood why Bell's palsy may develop, although it has been linked to viral infections in the nerves. Bell's palsy is the leading cause of facial paralysis in America, affecting approximately 40,000 people a year. While many afflicted by this condition fully recover, lingering immobility is common around the eyes or mouth.
Fractures to the skull or other injuries to the face may induce partial paralysis. Tumors in the neck or head can put pressure on nerve systems, causing them to deteriorate. Specific conditions that influence facial muscle movement include multiple sclerosis, Guillain-Barré syndrome and Ramsay-Hunt Syndrome.
Treatment for Facial Paralysis
It is important to remember that correcting facial paralysis will not mean a complete reversal of the condition. However, reconstructive and plastic surgery can significantly restore movement and symmetry to the face. Many of the surgeries used in brow, eyelid and facelift procedures can be utilized to improve sagging eyelids. Injectable treatments such as Botox® and fillers can influence muscle movement and improve the overall aesthetic.
For a sympathetic approach to facial paralysis, look no further than Dr. Joseph Rousso. Contact his Manhattan office today to arrange a consultation.
Posted on behalf of New York Facial Plastic Surgery
247 Third Avenue #404
New York, NY 10010
Phone: (212) 381-6110