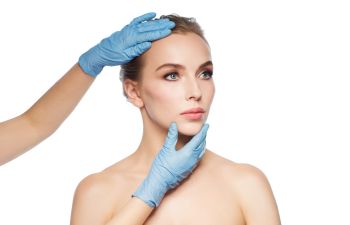 As the years go by, all the sun exposure, daily stresses of life, and plain old gravity begin to affect your face and reduce your youthful appearance.
Getting a facelift in New York City is a great way to diminish the signs of aging, both in women and men alike. It can be difficult, however, for a person to decide when is the best age for them to get a facelift.
The truth is that there isn't a set age for when you should get facial plastic surgery. People that are the same age can all experience different facial appearances due to having varying levels of sun exposure, smoking habits, diets, and genetic traits that affect their skin condition.
That being said, around your mid-forties is when you're likely to have the best amount of skin elasticity to achieve optimum results. However, anyone that is older and in good standing health is also a good candidate.
A facelift typically lasts between 7-10 years, so it may be recommended to some people that they have an early facelift in their mid-40's, with a touch-up facelift in their mid-to-late 60's.
Signs That You Need A Facelift
Rather than focusing so much on your age to determine the best time for a facelift, you should consider going by when you see these signs:
Wrinkles underneath the eyes
Deep lines at the corners of the mouth and around the nose
Loss of jawline definition
Fat deposits in the neck
Facelift In NYC
If you're showing signs of aging and want to know if the time is right for you to get a facelift, then call our New York City facial plastic surgeon, Joseph J. Rousso, MD FACS for a consultation.
Posted on behalf of New York Facial Plastic Surgery
247 Third Avenue #404
New York, NY 10010
Phone: (212) 381-6110