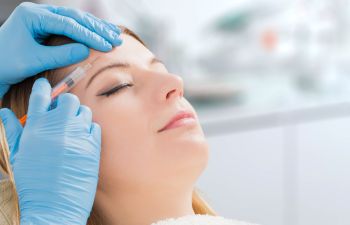 Facial cosmetic surgery has become a popular decision for many men and women who desire to reverse the signs of aging. Dermal fillers provide a way to achieve this goal without having to go through surgery. Injectables can be used to smooth wrinkles, add volume and improve skin texture. If you have never had a cosmetic procedure done before, you may have some questions and concerns about how the process works. Here is what you can expect from your first treatment with dermal fillers.
Dermal Fillers Consultation
To find out if you are an ideal candidate for dermal fillers, the first step is to request a consultation with board-certified facial plastic surgeon Dr. Joseph J. Rousso. During your appointment, you will be able to discuss your aesthetic goals. You will receive a thorough evaluation and get recommendations on the best treatment options for you.
Dermal Fillers Treatment Process
After arriving at your first treatment appointment, the staff will lead you to the treatment room. The surgeon will mark the target areas to be treated with dermal fillers and apply a numbing cream if necessary. The surgeon will then perform a series of precisely placed injections using a small needle. The treatment session takes between 15 to 60 minutes, depending on the number of target areas being treated.
Recovery After Dermal Fillers Treatment
After treatment with dermal fillers, you can return to your normal schedule immediately. You may experience some slight redness and swelling for a few days. Results can be noticeable immediately and last for approximately six months to a year.
Interested in Dermal Fillers?
Dermal fillers are an excellent way to experience facial rejuvenation without the risks of surgery or extended downtime for recovery. There are many types of injection options to choose from and Dr. Rousso can help you figure out what will work best for you. If you are interested in dermal fillers, schedule your consultation today to find out if you are an ideal candidate.
Posted on behalf of New York Facial Plastic Surgery
247 Third Avenue #404
New York, NY 10010
Phone: (212) 381-6110