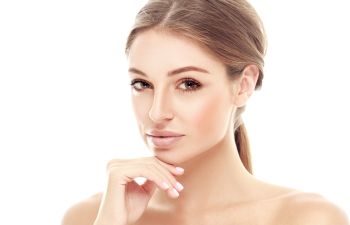 If you're planning to have any type of reconstructive or cosmetic surgery, you know how important it is to choose the best plastic surgeon near you. Some cosmetic surgery centers specialize in particular areas of the body. When it comes to your face, you want an expert who ensures your results are both natural and pleasing; not a "one stop shop."
Facial Plastic Surgery in NYC
Having a cosmetic surgery procedure on your face, such as around your eyes, nose, or hears, is different than, say, where you would go for liposuction or augmentation procedures. While various plastic surgeons may be trained and qualified in those procedures, you ultimately want someone with extensive experience in a particular area of the body.
For people having facial plastic surgery, finding a surgeon who is both certified in Facial Plastic and Reconstructive Surgery as well as Head and Neck Surgery is something that requires double board certification. When you select such a specialist, you can expect the best results in an area of your body that people will see on an everyday basis.
What Does Double Board-Certified Mean?
Any type of medical provider who wants to become board certified is required to complete numerous case studies, additional training, testing, and reports on their patients to the national board. In order to do this for multiple board organizations, the process is exponentially more challenging. Yet when it happens, it shows that your NYC facial plastic surgeon has gone above and beyond to provide the best resources to their patients.
Dr. Joseph J. Rousso is one such specialist. He's double-board certified by both the American Board of Facial Plastic and Reconstructive Surgery and the American Board of Otolaryngology – Head & Neck Surgery. Visit his Manhattan office for a consultation!
Posted on behalf of New York Facial Plastic Surgery
247 Third Avenue #404
New York, NY 10010
Phone: (212) 381-6110