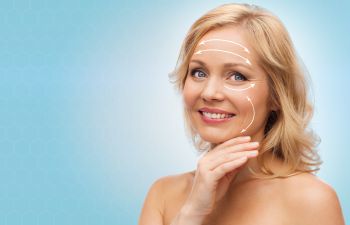 If you are unhappy with your appearance, facial plastic surgery can be an effective solution to boost your confidence. Scheduling your appointment during the fall can offer numerous advantages. You can use the downtime between summer fun and holiday get-togethers to create a whole new you with little interference in your daily activities. Here are three reasons why fall is the perfect time to schedule facial plastic surgery.
Cooler Temperatures Offer a More Comfortable Recovery
The summer sun can cause damage to scars and incisions from facial plastic surgery. Since you are more likely to want to spend more time indoors because of the cooler weather, you can protect your skin from harmful ultraviolet rays. Sun exposure for many procedures should be avoided for several months afterward. Sweating can affect incisions and make your skin feel itchy and uncomfortable. There can be less inflammation from hotter temperatures, which can make your recovery more comfortable.
Recover Before the Holidays
Some facial plastic surgery procedures can take a few days or less to recover, while some can take weeks. By scheduling early in the fall, you can experience optimal results before all the holiday festivities begin. You can conceal your healing process easier until you make your big reveal for holiday photos with family and friends.
Appointment Flexibility and Availability
During the fall, there can be greater flexibility and availability with scheduling appointments. Many individuals desire to start off the new year with a whole new look. Spring and summer can be busy times for plastic surgeons, as individuals are looking to look good for the beach and spending time outdoors with family and friends. If you need time off work, it can be easier to request time off for follow-up appointments than during other times of the year.
Schedule a Fall Facial Plastic Surgery Consultation
Facial plastic surgery can help you look and feel your best. If you are thinking about improving your appearance this fall, the best way to start is with a consultation from an experienced plastic surgeon. Dr. Joseph J. Rousso is an internationally-renowned surgeon who has assisted numerous clients with a comprehensive range of cosmetic procedures. Call to schedule a consultation today.
Posted on behalf of New York Facial Plastic Surgery
247 Third Avenue #404
New York, NY 10010
Phone: (212) 381-6110